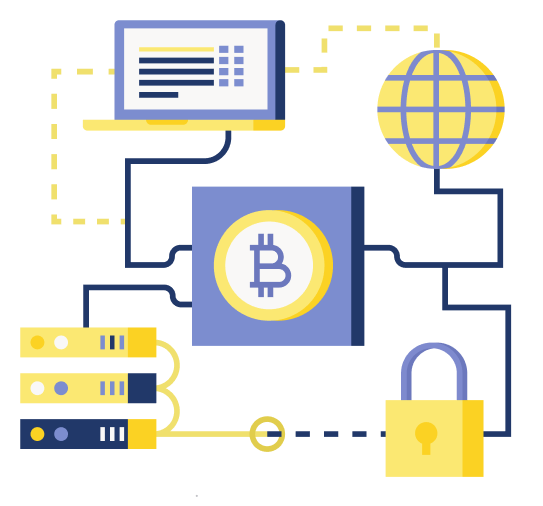 Shaping the Digital Future with Blockchain
In the domain of digital innovation, blockchain technology has emerged as a transformative force. It promises a future where trust, security and transparency are supreme. At Cryptic Ocean, we are at the forefront of this digital revolution, offering tailor made Smart Contract Development Services that redefine possibilities and empower businesses to thrive in the digital age.
Cryptic Ocean Development Services
Smart Contract Development

Blockchain Wallet Development

NFT Development

DeFi Development

Web3 Development

WhitePaper

Crypto Banking

Coin Development

Crowdfunding Platforms

Payment Platforms

Financial Trading Platforms

MarketPlace Development

Games Development

DAO Development

Metaverse
Our satisfied clients worldwide Smart contract Architecture was very well explained and helped our developers to create secure contracts, I will consider them in future as well. Thanks Guys, Good Job ! CrypticOcean did a great job with our blockchain code audit. A professional team that understood our requirements and provided quick service. Thrilled with the Crypticocean audit of our decentralized exchange project. Their comprehensive analysis and blockchain expertise ensured our platform's robust security. Fast, clear, and professional communication. Highly recommend their services to anyone in the DeX space. Excellent work! Crypticocean exceeded expectations auditing our DeFi project. Their thoroughness and blockchain expertise provided us with confidence in our project's security. Exceptional communication and quick turnaround. Highly recommend their services for any DeFi audits. Collaborating with Crypticocean and their team members was a superlative decision. Their audit of our NFT project demonstrated perspicuity and astute analysis. Their acumen in identifying intricate flaws and proposing pragmatic remedies is truly commendable. Undoubtedly, a preeminent choice for comprehensive blockchain assessments Outstanding work by Crypticocean. They audited our crypto wallet with precision, ensuring rock-solid security. Their team's expertise and clear communication were impressive. Highly recommend their services for top-tier wallet security. Engaging Crypticocean proved judicious. Their audit of our crypto exchange project, fortified with rigorous penetration testing, showcased a sagacious approach. Their erudition in blockchain technology and astute identification of vulnerabilities underscore their indispensability in ensuring the robust security of complex projects. "Engaging Crypticocean was unequivocally judicious. Their meticulous perusal of our ERC721 project showcased perspicacity and sagacity. Their capacity to discern intricate vulnerabilities and proffer pragmatic solutions is commendable. A quintessential choice for blockchain scrutiny." CrypticOcean has been an absolute game-changer for my blockchain projects. Their audit services are top-notch, leaving no room for vulnerabilities. The team's expertise and commitment to client satisfaction are truly commendable. Their transparent communication throughout the process made me feel confident and informed every step of the way. I highly recommend CrypticOcean for anyone seeking reliable blockchain and audit solutions. Thank you Crypticocean for a well researched, well documented Research Architecture. Your document helped our users understand our product even much better.
We support audit for all Blockchains and languages,
here are some of them:
Why Blockchain Matters
Blockchain technology has disrupted industries across the spectrum by introducing revolutionary concepts:

Trust Without Intermediaries
Blockchain eliminates the need for intermediaries by enabling peer-to-peer transactions built on trustless networks.

Immutability
Once recorded, data on a blockchain is immutable, ensuring data integrity and security.

Transparency
Every transaction is transparent and auditable, enhancing accountability and reducing fraud.

Efficiency
Smart contracts automate processes, reducing time and costs while enhancing accuracy.

Decentralization
Decentralized applications (DApps) enable users to regain control over their data and assets.
Our Blockchain Development Expertise
Our team of dedicated blockchain developers possesses a deep understanding of blockchain technology and its vast potential. Here's how we bring your blockchain projects to life: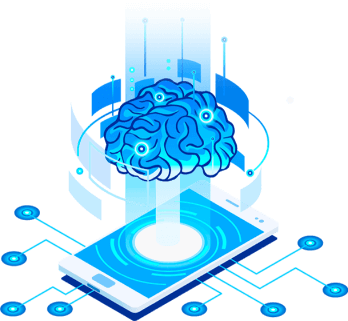 We collaborate with you to conceptualize and plan your blockchain project, ensuring alignment with your business goals.
Our developers craft robust, efficient, and scalable blockchain solutions tailored to your unique requirements.
We design and develop smart contracts that automate and secure processes, fostering trust in your digital agreements.
Every project undergoes rigorous testing and security audits to ensure resilience against vulnerabilities
We deploy your blockchain solution and seamlessly integrate it into your existing infrastructure.
Our commitment extends beyond deployment, providing ongoing maintenance and support to ensure your blockchain ecosystem's continued success.
Get in Touch with us Today
to discuss how we can assist you in ensuring the reliability and security of your smart contracts. Your success is our priority.
Tailor-made Audits,
in Your Budget