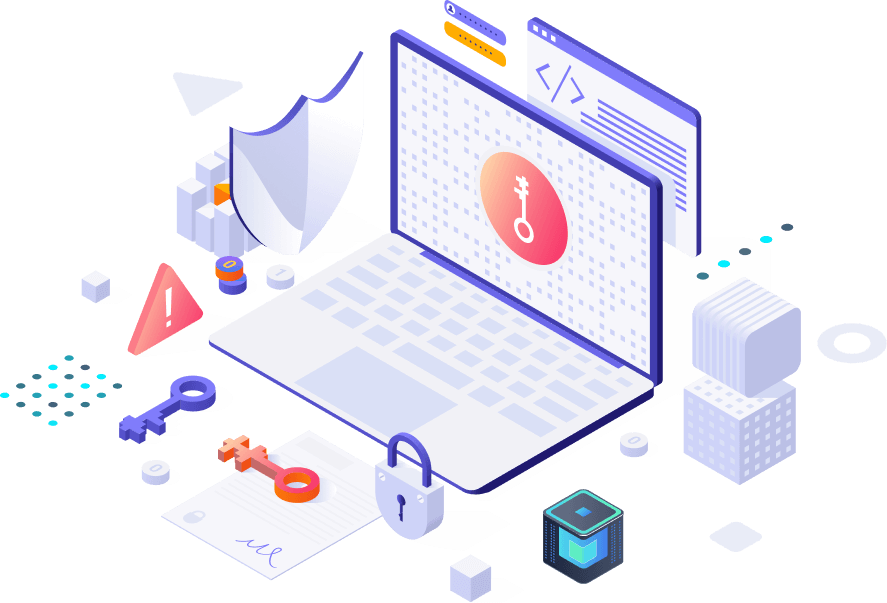 Smart Contract Audits for All Chains
In the decentralized world of blockchain, security and trust are most important. Smart contracts, self-executing code powering these networks, are at the heart of this trust. At Cryptic Ocean, we offer Smart Contract Audits for All Chains and ensure the integrity and reliability of your blockchain-based applications, regardless of the chain they run on.




Web3 security depends on blockchain security audit
$3.8B

stolen from crypto projects in 2022

82%

DeFi Protocols accounted for 82% of all hack losses in 2022

2x Damage

direct financial losses + token price drop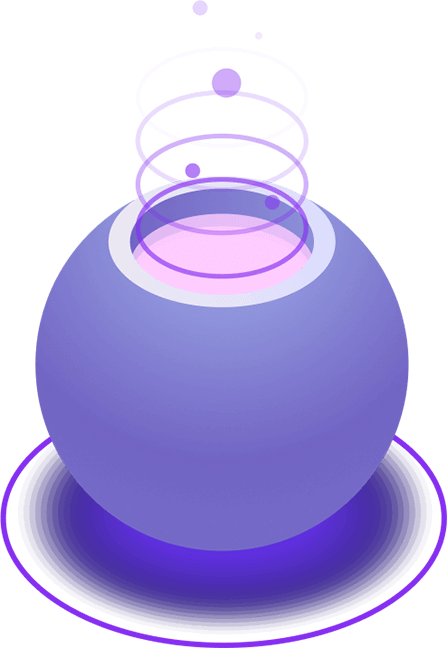 Why Choose Cryptic Ocean for Blockchain Security Audit
Choose us for your smart contract audit because we bring a wealth of experience, meticulous expertise and a commitment to excellence. Our team of blockchain professionals conducts comprehensive audits across various chains, ensuring that your smart contracts are resilient against vulnerabilities and comply with industry standards. We provide transparent and actionable reports, strengthening trust with your stakeholders, investors, and users. With a track record of successful audits, we're your trusted partner in securing and optimizing your blockchain-based applications.
Our satisfied clients worldwide Smart contract Architecture was very well explained and helped our developers to create secure contracts, I will consider them in future as well. Thanks Guys, Good Job ! CrypticOcean did a great job with our blockchain code audit. A professional team that understood our requirements and provided quick service. Thrilled with the Crypticocean audit of our decentralized exchange project. Their comprehensive analysis and blockchain expertise ensured our platform's robust security. Fast, clear, and professional communication. Highly recommend their services to anyone in the DeX space. Excellent work! Crypticocean exceeded expectations auditing our DeFi project. Their thoroughness and blockchain expertise provided us with confidence in our project's security. Exceptional communication and quick turnaround. Highly recommend their services for any DeFi audits. Collaborating with Crypticocean and their team members was a superlative decision. Their audit of our NFT project demonstrated perspicuity and astute analysis. Their acumen in identifying intricate flaws and proposing pragmatic remedies is truly commendable. Undoubtedly, a preeminent choice for comprehensive blockchain assessments Outstanding work by Crypticocean. They audited our crypto wallet with precision, ensuring rock-solid security. Their team's expertise and clear communication were impressive. Highly recommend their services for top-tier wallet security. Engaging Crypticocean proved judicious. Their audit of our crypto exchange project, fortified with rigorous penetration testing, showcased a sagacious approach. Their erudition in blockchain technology and astute identification of vulnerabilities underscore their indispensability in ensuring the robust security of complex projects. "Engaging Crypticocean was unequivocally judicious. Their meticulous perusal of our ERC721 project showcased perspicacity and sagacity. Their capacity to discern intricate vulnerabilities and proffer pragmatic solutions is commendable. A quintessential choice for blockchain scrutiny." CrypticOcean has been an absolute game-changer for my blockchain projects. Their audit services are top-notch, leaving no room for vulnerabilities. The team's expertise and commitment to client satisfaction are truly commendable. Their transparent communication throughout the process made me feel confident and informed every step of the way. I highly recommend CrypticOcean for anyone seeking reliable blockchain and audit solutions. Thank you Crypticocean for a well researched, well documented Research Architecture. Your document helped our users understand our product even much better.
Benefits You Get With Cryptic Ocean

Once the audit is successful, you can put the "Audited by Cryptic Ocean" badge on your website.

If your project fits our partnership criteria, we'll provide you with an extra service package that includes marketing actions.
We support audit for all Blockchains and languages,
here are some of them:
Why Smart Contract Audits Matter
Smart contracts automate transactions and agreements, that makes them the cornerstone of blockchain applications. Here's why smart contract audits are critical:

Vulnerability Mitigation
Audits identify vulnerabilities thus preventing potential exploits and breaches.

Regulatory Compliance
Ensures that your contracts are in compliance with industry standards and regulatory requirements.

Investor Confidence
Audited contracts establish confidence in investors and users, thus driving adoption of your project.

Error Prevention
Detect and rectify coding errors that could lead to financial losses or operational disruptions.

Trust Assurance
Smart contract audits demonstrate your commitment to security and transparency, strengthening trust in your project.
Ecosystems that we cater for Smart Contract Audits
01

Ethereum (ETH) Smart Contract Audit

02

Binance or BNB Smart Chain (BSC)
Smart Contract Audit

03

Polygon (MATIC) Smart Contract Audit

04

Polkadot (DOT) Smart Contract Audit

05

Cardano (ADA) Smart Contract Audit

06

Solana (SOL) Smart Contract Audit

07

Avalanche (AVAX) Smart Contract Audit
08

Fantom (FTM) Smart Contract Audit

09

Near Protocol (NEAR) Smart Contract Audit

10

Aptos (APT) Smart Contract Audit

11

Optimism (OP) Smart Contract Audit

12

zkSync (ZK) Smart Contract Audit

13

Arbitrum (ARB) Smart Contract Audit

14

Cosmos (ATOM) Smart Contract Audit
Ecosystems that we do Smart Contract Audits for
01

Solidity Smart Contract Audit
02

Rust Smart Contract Audit
03

Move Smart Contract Audit
Get in Touch with us Today
to discuss how we can assist you in ensuring the reliability and security of your smart contracts. Your success is our priority.
Tailor-made Audits,
in Your Budget