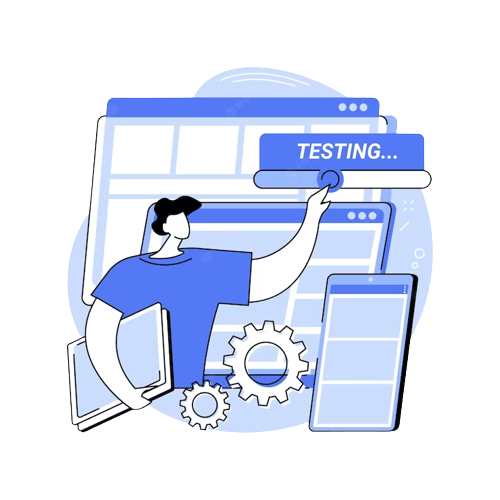 Blockchain Penetration Testing or Pentesting
Take the preventive measure to secure your Web3 project, by subjecting it to a controlled and secure cyberattack simulation.




Web3 security depends on blockchain security audit
$3.8B

stolen from crypto projects in 2022

82%

DeFi Protocols accounted for 82% of all hack losses in 2022

2x Damage

direct financial losses + token price drop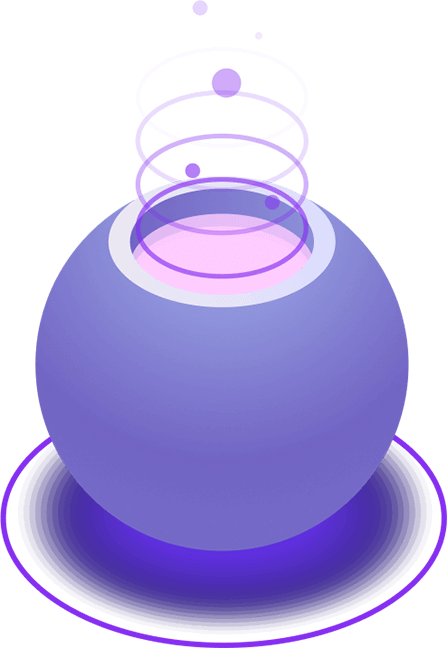 About Our PenTesting Services
Welcome to the first and strongest defense in blockchain safety – Cryptic Ocean's Blockchain Penetration Testing or Pentesting services. Our mission is to empower your blockchain infrastructure with unmatched protection against potential breaches and vulnerabilities. In an evolving digital landscape, our team of experts ensures that your blockchain network stands strong against any security challenge.
Our satisfied clients worldwide Smart contract Architecture was very well explained and helped our developers to create secure contracts, I will consider them in future as well. Thanks Guys, Good Job ! CrypticOcean did a great job with our blockchain code audit. A professional team that understood our requirements and provided quick service. Thrilled with the Crypticocean audit of our decentralized exchange project. Their comprehensive analysis and blockchain expertise ensured our platform's robust security. Fast, clear, and professional communication. Highly recommend their services to anyone in the DeX space. Excellent work! Crypticocean exceeded expectations auditing our DeFi project. Their thoroughness and blockchain expertise provided us with confidence in our project's security. Exceptional communication and quick turnaround. Highly recommend their services for any DeFi audits. Collaborating with Crypticocean and their team members was a superlative decision. Their audit of our NFT project demonstrated perspicuity and astute analysis. Their acumen in identifying intricate flaws and proposing pragmatic remedies is truly commendable. Undoubtedly, a preeminent choice for comprehensive blockchain assessments Outstanding work by Crypticocean. They audited our crypto wallet with precision, ensuring rock-solid security. Their team's expertise and clear communication were impressive. Highly recommend their services for top-tier wallet security. Engaging Crypticocean proved judicious. Their audit of our crypto exchange project, fortified with rigorous penetration testing, showcased a sagacious approach. Their erudition in blockchain technology and astute identification of vulnerabilities underscore their indispensability in ensuring the robust security of complex projects. "Engaging Crypticocean was unequivocally judicious. Their meticulous perusal of our ERC721 project showcased perspicacity and sagacity. Their capacity to discern intricate vulnerabilities and proffer pragmatic solutions is commendable. A quintessential choice for blockchain scrutiny." CrypticOcean has been an absolute game-changer for my blockchain projects. Their audit services are top-notch, leaving no room for vulnerabilities. The team's expertise and commitment to client satisfaction are truly commendable. Their transparent communication throughout the process made me feel confident and informed every step of the way. I highly recommend CrypticOcean for anyone seeking reliable blockchain and audit solutions. Thank you Crypticocean for a well researched, well documented Research Architecture. Your document helped our users understand our product even much better.
Benefits You Get With Cryptic Ocean

Once the audit is successful, you can put the "Audited by Cryptic Ocean" badge on your website.

If your project fits our partnership criteria, we'll provide you with an extra service package that includes marketing actions.
We support audit for all Blockchains and languages,
here are some of them:
Why Choose Our Blockchain Penetration Testing

Remove Vulnerabilities
Our specialists are expert at uncovering hidden vulnerabilities within your blockchain ecosystem. Through rigorous testing, we identify potential entry points for attackers, ensuring that every facet of your system is fortified.

Comprehensive Testing
We leave no stone unturned. Our testing goes beyond surface-level assessments, delving deep into your blockchain infrastructure, smart contracts, nodes, and consensus mechanisms.

Real-World Scenarios
Our approach simulates real-world cyber threats which gives you an accurate representation of your system's readiness to counteract potential attacks.

Tailored Solutions
Recognizing that each blockchain setup is unique, we customize our penetration testing to match your infrastructure's intricacies and thus deliver precise results

Informed Decision-Making
With our detailed reports, you gain insights into identified vulnerabilities, their potential impacts and actionable recommendations to strengthen your security posture.
Cryptic Ocean Smart Contract Pentesting Process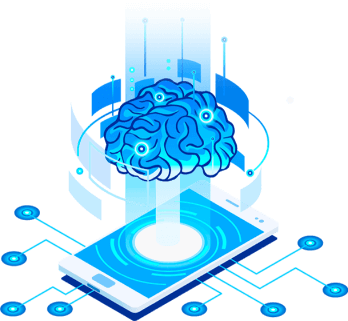 We begin by understanding your blockchain architecture, functionalities and potential threat vectors, to create a tailor-made approach.
Our experts map out possible attack scenarios, anticipating the tactics a malicious actor might employ.
We simulate real-world attacks, employing a combination of automated tools and manual techniques to uncover vulnerabilities.
Our comprehensive report details the identified vulnerabilities, their risk levels and clear steps to address and mitigate each issue.
We're not just about uncovering problems; we're committed to helping you fix them. Our team guides you through the process of implementing solutions.
Elevate Your Blockchain Security: In a landscape where security is paramount, our Blockchain Penetration Testing services are your shield against potential threats. Safeguard your reputation, protect your users, and fortify your ecosystem with the confidence that only a thorough penetration test can provide.
Get in Touch with us Today
to discuss how we can assist you in ensuring the reliability and security of your smart contracts. Your success is our priority.
Frequently Asked Questions
Penetration testing helps a project uncover and fix vulnerabilities that its internal experts might have missed. This type of security testing ensures that a project is ready to handle actual cyberattacks effectively.
Certified security experts, who are solely dedicated to preventing cybercrime, conduct penetration testing. Alongside using Pentestbox and Pentesterlab, Cryptic Ocean employs its own software and tools for penetration testing to achieve highly efficient results in testing web applications.
Penetration testing takes place within a secure, controlled setting. It is conducted in a way that does not inflict any significant harm on the systems being tested.
We employ different techniques during network pen test services. The black box approach closely simulates real-world attacks but without causing any actual harm to the project. The white box method imitates internal penetration, assessing the potential damage an authorized malicious actor could cause before security measures respond. Depending on the project's needs, it might be more suitable to use the white box method, or a combination of both.
Tailor-made Audits,
in Your Budget