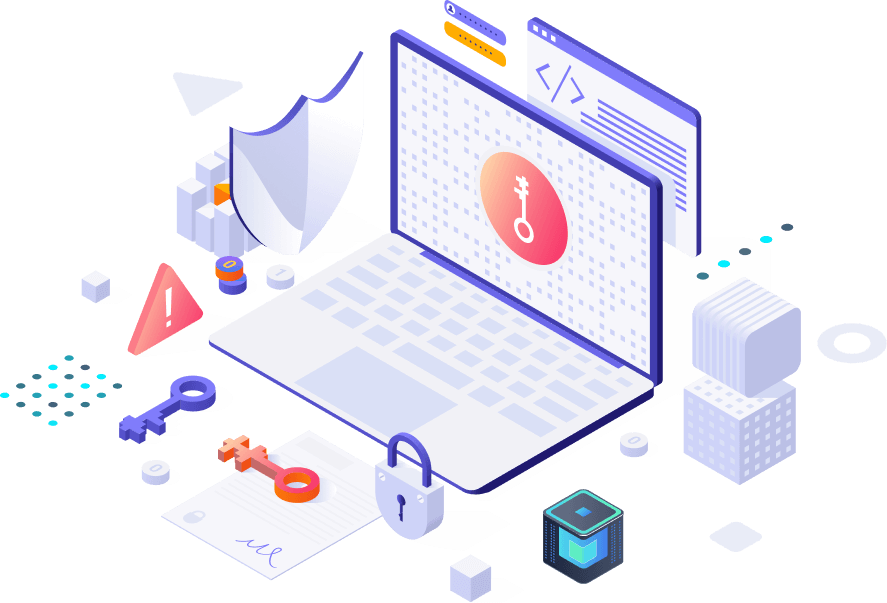 Smart Contract Audit Services
Enhance the functionality of your smart contract and address its vulnerabilities through a comprehensive dual line-by-line code analysis, coupled with a separate evaluation conducted by a lead blockchain security auditor.




Web3 security depends on blockchain security audit
$3.8B

stolen from crypto projects in 2022

82%

DeFi Protocols accounted for 82% of all hack losses in 2022

2x Damage

direct financial losses + token price drop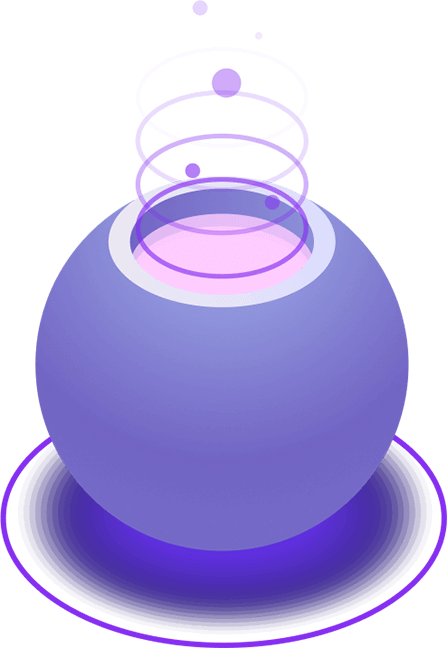 About Our Blockchain Auditing Services
At Cryptic Ocean, we specialize in providing top-notch smart contract audit services that ensure the efficiency, reliability and security of your blockchain based projects. With the growing complexity of decentralized applications, it's very crucial to have a solid foundation of code that is free from all vulnerabilities and potential exploits. Our team, with experienced blockchain developers and smart contract security experts, is dedicated to helping projects achieve just that.
Our satisfied clients worldwide Smart contract Architecture was very well explained and helped our developers to create secure contracts, I will consider them in future as well. Thanks Guys, Good Job ! CrypticOcean did a great job with our blockchain code audit. A professional team that understood our requirements and provided quick service. Thrilled with the Crypticocean audit of our decentralized exchange project. Their comprehensive analysis and blockchain expertise ensured our platform's robust security. Fast, clear, and professional communication. Highly recommend their services to anyone in the DeX space. Excellent work! Crypticocean exceeded expectations auditing our DeFi project. Their thoroughness and blockchain expertise provided us with confidence in our project's security. Exceptional communication and quick turnaround. Highly recommend their services for any DeFi audits. Collaborating with Crypticocean and their team members was a superlative decision. Their audit of our NFT project demonstrated perspicuity and astute analysis. Their acumen in identifying intricate flaws and proposing pragmatic remedies is truly commendable. Undoubtedly, a preeminent choice for comprehensive blockchain assessments Outstanding work by Crypticocean. They audited our crypto wallet with precision, ensuring rock-solid security. Their team's expertise and clear communication were impressive. Highly recommend their services for top-tier wallet security. Engaging Crypticocean proved judicious. Their audit of our crypto exchange project, fortified with rigorous penetration testing, showcased a sagacious approach. Their erudition in blockchain technology and astute identification of vulnerabilities underscore their indispensability in ensuring the robust security of complex projects. "Engaging Crypticocean was unequivocally judicious. Their meticulous perusal of our ERC721 project showcased perspicacity and sagacity. Their capacity to discern intricate vulnerabilities and proffer pragmatic solutions is commendable. A quintessential choice for blockchain scrutiny." CrypticOcean has been an absolute game-changer for my blockchain projects. Their audit services are top-notch, leaving no room for vulnerabilities. The team's expertise and commitment to client satisfaction are truly commendable. Their transparent communication throughout the process made me feel confident and informed every step of the way. I highly recommend CrypticOcean for anyone seeking reliable blockchain and audit solutions. Thank you Crypticocean for a well researched, well documented Research Architecture. Your document helped our users understand our product even much better.
Benefits You Get With Cryptic Ocean

Once the audit is successful, you can put the "Audited by Cryptic Ocean" badge on your website.

If your project fits our partnership criteria, we'll provide you with an extra service package that includes marketing actions.
We support audit for all Blockchains and languages,
here are some of them:
Why Choose Us for Smart Contract Security Audit

Expertise
Our team is composed of skilled professionals who have a deep understanding of blockchain technology, smart contract development, and security protocols. We stay updated with the latest trends and vulnerabilities to offer the most comprehensive security audit.

Custom Approach
We understand that every project is unique. Our audit process will be tailor made for your specific smart contract, ensuring that we address its individual characteristics and potential risks.

Comprehensive Testing
Our audit involves an in-depth analysis of your smart contract's code, logic, and architecture, to identify vulnerabilities, bugs, and potential attack vectors that might compromise the integrity of your project.

Transparent Reporting
After the audit, we provide you with a detailed report that outlines our findings, categorized by severity. Our transparent reporting will help you understand the issues and their potential impact on your project.

Recommendations & Solutions
Our audit report not only highlights the problems but will also provide clear recommendations and solutions for remediation. We will work collaboratively with your team to ensure a smooth and absolute resolution process.

Risk Mitigation
By identifying and resolving the vulnerabilities before deployment, you significantly reduce the risks associated with smart contract exploitation, thus protecting both your project and its users.
Our Blockchain Audit Process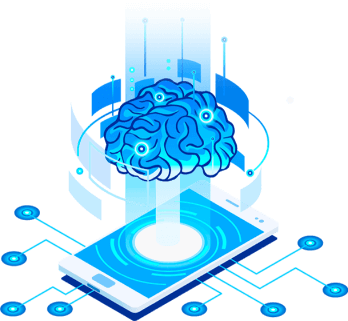 We start by gaining a thorough understanding of your smart contract's purpose, functionality, and technical details.
Our experts review the code for potential vulnerabilities, including common issues like reentrancy, overflow, and logic flaws.
We subject your smart contract to a battery of tests, including static analysis, dynamic analysis, and manual reviews, to identify vulnerabilities that automated tools might miss.
Our comprehensive audit report includes a detailed analysis of identified issues, their potential impact, and recommended solutions.
We work closely with your team to address the issues and provide guidance on implementing the recommended solutions.
At Cryptic Ocean, we are committed to securing your blockchain projects through rigorous smart contract audits. Our expertise and dedication to excellence will let you deploy your smart contracts with confidence, as they have undergone a thorough and professional security assessment.
Frequently Asked Questions
A smart contract includes a self-executing code segment functioning within a blockchain environment. Placed within the code are conditions and regulations which, upon satisfaction, trigger an automatic execution enforcing an agreement's terms among involved parties. These contracts are stored and replicated across an array of networked computers, which imparts transparency, resistance against tampering and a decentralized nature.
By streamlining processes and ensuring transactions only activate upon specific criteria fulfillment, smart contracts eliminate the necessity for intermediaries. These contracts are most prominently affiliated with blockchain platforms like Ethereum, where they power an array of applications such as financial services, supply chain supervision, digital identity authentication, and more.
In the most straightforward terms, a smart contract resembles a digital agreement that autonomously validates, based on pre-set conditions. Its existence provides trust and efficiency to interactions within a secure, decentralized framework.
Web3 projects rely on smart contracts because smart contracts offer a decentralized, trustless, and programmable way to execute and automate various functions within the blockchain ecosystem.
Smart contract security risks include vulnerabilities or weak points embedded within a smart contract's code, which could potentially be exploited by malicious individuals to compromise the contract's integrity, functions, or associated assets. Given the irrevocable and automated nature of smart contracts, it becomes imperative to recognize and alleviate these risks, ensuring the steadfastness and security of applications built on blockchain technology.
A smart contract audit entails a comprehensive and methodical examination of a smart contract's code, underlying logic, and architectural blueprint. This in-depth assessment aims to pinpoint and remedy any latent vulnerabilities, deficiencies, or security concerns. The principal objective of a smart contract audit is to bolster the contract's security, dependability, and operational efficacy, guaranteeing its adherence to intended behavior while thwarting the possibility of manipulations, breaches, or unforeseen outcomes.
Throughout the process of a smart contract audit, adept security practitioners and blockchain specialists painstakingly scrutinize the codebase. Their aim is to unveil coding inaccuracies, design inconsistencies, and potential avenues for exploitation.
Smart contracts work in a way that once they are set up, they can't be changed. Doing a smart contract audit helps a project find and fix mistakes that could be used by bad people to do things they shouldn't, like creating extra tokens. After the audit, the person checking gives a report to the project with all the problems they found and how serious they are. This helps the project know which issues to fix first, especially if they are really serious.
Overall, a smart contract audit shows that a project can be trusted. It tells investors and partners that the project is reliable and can be counted on. It's like a way for the project to say, "We're doing things right and you can believe in us."
Usually, auditing a smart contract or blockchain security audit costs around $12,000 to $18,000. The price and how long it takes depend on things like how hard the project is, how much code there is, and how soon you need it. Once we see your code, we can give you a better idea of the cost.
How long a smart contract audit takes can change based on what we need to look at and how complicated it is. Usually, we tell you how long it will take before we begin, so you know when we'll be done.
Auditing a smart contract helps a company find and fix problems that bad people could use to harm the company and its customers. When the audit is successful, it shows that the company is trustworthy, which makes potential partners and investors feel good about working with them.
Get in Touch with us Today
to discuss how we can assist you in ensuring the reliability and security of your smart contracts. Your success is our priority.
Tailor-made Audits,
in Your Budget