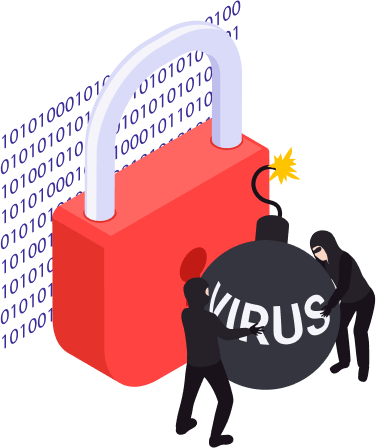 CryptoCurrency Security Standard Auditor
Get the most comprehensive security assessment possible with a Cryptocurrency Security Standard auditor.




Web3 security depends on blockchain security audit
$3.8B

stolen from crypto projects in 2022

82%

DeFi Protocols accounted for 82% of all hack losses in 2022

2x Damage

direct financial losses + token price drop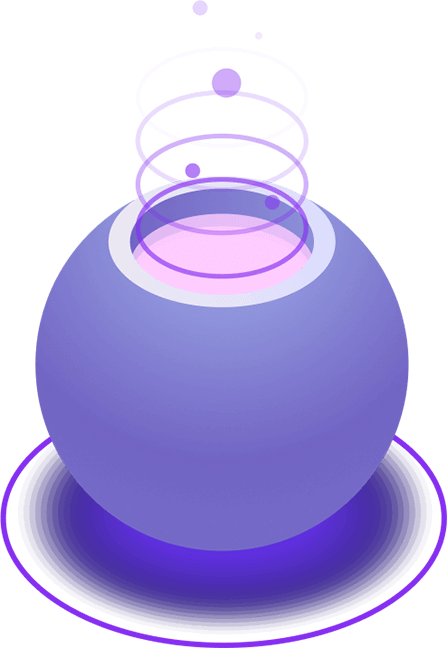 CryptoCurrency Security Standard Audit
Cryptic Ocean offers comprehensive CCSS Audits that are tailor-made to ensure the security and compliance of your cryptocurrency operations. Our audits are designed to meet the rigorous CCSS criteria, which provides you the confidence in safety of your digital assets.
Our satisfied clients worldwide

Thank you Crypticocean for a well researched, well documented Research Architecture. Your document helped our users understand our product even much better.
Alakanani

Smart contract Architecture was very well explained and helped our developers to create secure contracts, I will consider them in future as well. Thanks Guys, Good Job !
Jiwon

CrypticOcean did a great job with our blockchain code audit. A professional team that understood our requirements and provided quick service.
Cuong

Thrilled with the Crypticocean audit of our decentralized exchange project. Their comprehensive analysis and blockchain expertise ensured our platform's robust security. Fast, clear, and professional communication. Highly recommend their services to anyone in the DeX space. Excellent work!
Vishal

Crypticocean exceeded expectations auditing our DeFi project. Their thoroughness and blockchain expertise provided us with confidence in our project's security. Exceptional communication and quick turnaround. Highly recommend their services for any DeFi audits.
Mritunjay

Collaborating with Crypticocean and their team members was a superlative decision. Their audit of our NFT project demonstrated perspicuity and astute analysis. Their acumen in identifying intricate flaws and proposing pragmatic remedies is truly commendable. Undoubtedly, a preeminent choice for comprehensive blockchain assessments
Akash

Outstanding work by Crypticocean. They audited our crypto wallet with precision, ensuring rock-solid security. Their team's expertise and clear communication were impressive. Highly recommend their services for top-tier wallet security.
Shewtang

Engaging Crypticocean proved judicious. Their audit of our crypto exchange project, fortified with rigorous penetration testing, showcased a sagacious approach. Their erudition in blockchain technology and astute identification of vulnerabilities underscore their indispensability in ensuring the robust security of complex projects.
Gunjan

"Engaging Crypticocean was unequivocally judicious. Their meticulous perusal of our ERC721 project showcased perspicacity and sagacity. Their capacity to discern intricate vulnerabilities and proffer pragmatic solutions is commendable. A quintessential choice for blockchain scrutiny."
Shalendar

CrypticOcean has been an absolute game-changer for my blockchain projects. Their audit services are top-notch, leaving no room for vulnerabilities. The team's expertise and commitment to client satisfaction are truly commendable. Their transparent communication throughout the process made me feel confident and informed every step of the way. I highly recommend CrypticOcean for anyone seeking reliable blockchain and audit solutions.
Neha
Benefits You Get With Cryptic Ocean

Once the audit is successful, you can put the "Audited by Cryptic Ocean" badge on your website.

If your project fits our partnership criteria, we'll provide you with an extra service package that includes marketing actions.
We support audit for all Blockchains and languages,
here are some of them:
Why Choose Us for CCSS Audit

Expertise in Cryptocurrency Security
Our team comprises experts, with deep knowledge and experience in cryptocurrency security. We understand the intricacies of blockchain technology and digital asset management that makes us your ideal partner for CCSS compliance.

Proven Track Record
We have a history of successful CryptoCurrency Security Standard Audits, for a diverse range of cryptocurrency clients. Our track record speaks of our commitment to excellence and security.

Customized Solutions
We recognize that each cryptocurrency operation is unique. Our CCSS Audit solutions are tailored to your specific needs, ensuring a precise and effective approach to compliance.

Regulatory Insight
We stay updated with the ever-evolving regulatory landscape for cryptocurrencies. Our audits are designed to help you navigate compliance requirements, providing peace of mind in a complex regulatory environment.

Trust and Reputation
Trust is very important in the cryptocurrency world. By choosing us, you align with a partner known for integrity and professionalism within the industry, which in turn enhances your reputation.

Comprehensive Reporting
Our audit reports are comprehensive, transparent, and actionable. They provide valuable insights and recommendations to strengthen your cryptocurrency security.
Our Blockchain Audit Process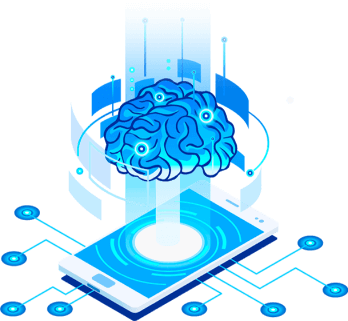 We start by conducting a comprehensive assessment of your cryptocurrency operations. This phase involves understanding your infrastructure, protocols and regulatory requirements.
To identify potential risks and vulnerabilities, Our experts conduct thorough security testing, including vulnerability assessments, penetration testing and code reviews.
We verify that your operations align with CryptoCurrency Security Standard Auditor requirements and best security practices.
Upon successful completion of the audit, we provide you with a detailed report outlining our findings, recommendation, and compliance status.
If vulnerabilities are identified, we offer support in remediation efforts that helps you strengthen your security posture.
Once the audit is successfully completed and all CCSS requirements are met, we issue a certification attesting to your compliance.
A CCSS Audit is more than a compliance requirement, it's a proof that you are committed towards cryptocurrency security. It reassures your stakeholders that their digital assets are managed with utmost care and security.
Get in Touch with us Today
to discuss how we can assist you in ensuring the reliability and security of your smart contracts. Your success is our priority.
Frequently Asked Questions
CCSS stands for Cryptocurrency Security Standard. It is a set of guidelines and best practices designed to enhance security in cryptocurrency operations, including exchanges, wallets, and custodial services.
CCSS is important because it provides a standardized framework for enhancing the security of cryptocurrency operations. It helps protect digital assets, builds trust with users, and ensures compliance with security best practices.
CCSS is developed and maintained by industry experts and organizations dedicated to cryptocurrency security. It is a collaborative effort to establish and promote security standards in the cryptocurrency space.
A CCSS Audit involves a comprehensive review of cryptocurrency operations to ensure compliance with CCSS guidelines. It includes security assessments, vulnerability testing, compliance verification, and reporting.
Cryptocurrency entities, including exchanges, wallets, custodial services, and other organizations handling digital assets, should undergo CCSS Audits to enhance security and demonstrate compliance.
CCSS compliance offers several benefits, including enhanced security, improved user trust, regulatory compliance, risk mitigation, and protection against cyber threats.
CCSS compliance is not always mandatory but is considered a best practice in the cryptocurrency industry. However, regulatory authorities in some jurisdictions may require compliance with similar security standards.
The duration of a CCSS Audit can vary depending on the complexity of the organization's cryptocurrency operations. It may take several weeks to complete a thorough audit.
If vulnerabilities are identified during the audit, the auditing firm works with the organization to investigate and remediate the issues. The goal is to strengthen security and achieve compliance.
The frequency of CCSS Audits may vary depending on factors such as regulatory requirements, changes in operations, and organizational policies. Some entities perform audits annually, while others may do so more frequently.
Yes, CCSS Audits can be customized to meet the specific needs and requirements of an organization. The scope and focus of the audit can be adjusted accordingly.
To get started with a CCSS Audit, you can contact a reputable auditing firm or cybersecurity company with expertise in cryptocurrency security. They will guide you through the audit process.