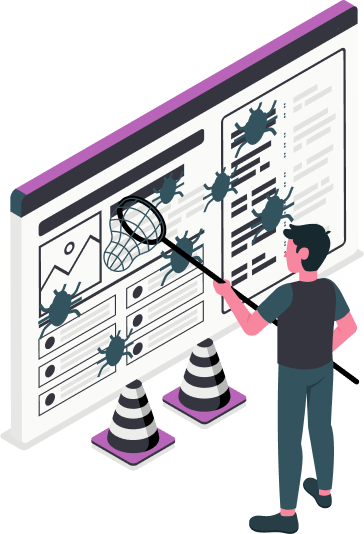 Web3 Bug Bounty Services
Leverage the complete potential of crowd-sourced security through a curated network of over 20,000 ethical hackers from Cryptic Ocean.




Web3 security depends on blockchain security audit
$3.8B

stolen from crypto projects in 2022

82%

DeFi Protocols accounted for 82% of all hack losses in 2022

2x Damage

direct financial losses + token price drop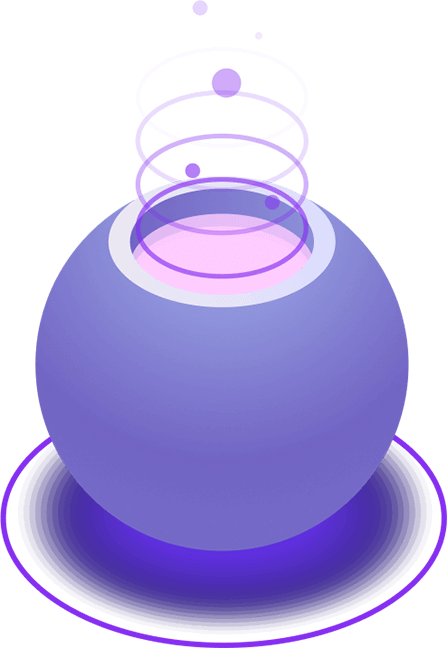 About Our Blockchain Bug Bounty Services
Welcome to the heart of web3 security. At Cryptic Ocean we are dedicated to enhance the safety and trustworthiness of web3 projects, by diligently seeking out and addressing vulnerabilities. With a collaborative spirit and a team of experts, we invite you to join us in strengthening the decentralized future through our comprehensive Bug Bounty Services for smart contracts, blockchain & Web3
Our satisfied clients worldwide Smart contract Architecture was very well explained and helped our developers to create secure contracts, I will consider them in future as well. Thanks Guys, Good Job ! CrypticOcean did a great job with our blockchain code audit. A professional team that understood our requirements and provided quick service. Thrilled with the Crypticocean audit of our decentralized exchange project. Their comprehensive analysis and blockchain expertise ensured our platform's robust security. Fast, clear, and professional communication. Highly recommend their services to anyone in the DeX space. Excellent work! Crypticocean exceeded expectations auditing our DeFi project. Their thoroughness and blockchain expertise provided us with confidence in our project's security. Exceptional communication and quick turnaround. Highly recommend their services for any DeFi audits. Collaborating with Crypticocean and their team members was a superlative decision. Their audit of our NFT project demonstrated perspicuity and astute analysis. Their acumen in identifying intricate flaws and proposing pragmatic remedies is truly commendable. Undoubtedly, a preeminent choice for comprehensive blockchain assessments Outstanding work by Crypticocean. They audited our crypto wallet with precision, ensuring rock-solid security. Their team's expertise and clear communication were impressive. Highly recommend their services for top-tier wallet security. Engaging Crypticocean proved judicious. Their audit of our crypto exchange project, fortified with rigorous penetration testing, showcased a sagacious approach. Their erudition in blockchain technology and astute identification of vulnerabilities underscore their indispensability in ensuring the robust security of complex projects. "Engaging Crypticocean was unequivocally judicious. Their meticulous perusal of our ERC721 project showcased perspicacity and sagacity. Their capacity to discern intricate vulnerabilities and proffer pragmatic solutions is commendable. A quintessential choice for blockchain scrutiny." CrypticOcean has been an absolute game-changer for my blockchain projects. Their audit services are top-notch, leaving no room for vulnerabilities. The team's expertise and commitment to client satisfaction are truly commendable. Their transparent communication throughout the process made me feel confident and informed every step of the way. I highly recommend CrypticOcean for anyone seeking reliable blockchain and audit solutions. Thank you Crypticocean for a well researched, well documented Research Architecture. Your document helped our users understand our product even much better.
Benefits You Get With Cryptic Ocean

Once the audit is successful, you can put the "Audited by Cryptic Ocean" badge on your website.

If your project fits our partnership criteria, we'll provide you with an extra service package that includes marketing actions.
We support audit for all Blockchains and languages,
here are some of them:
Why Choose Us for Bug Bounty

Team of Experts
Our cybersecurity professionals, with a deep understanding of the latest threats and vulnerabilities, will bring years of experience and expertise to the table, ensuring that your project is in capable hands.

Track Record
We have a solid track record of successfully identifying and reducing vulnerabilities in a wide range of projects. Our past achievements are a testament to our commitment to security and excellence.

Comprehensive Coverage
We leave no stone unturned in our quest to secure your project. Our bug bounty services encompass a wide array of security aspects, from smart contract vulnerabilities to protocol weaknesses.

Global Community
We tap into a global network of security enthusiasts and experts. This collaborative approach brings diverse perspectives to the table, enhancing the thoroughness of our bug bounty efforts.

Timely & Actionable Reporting
We understand the importance of timely reporting. Our bug bounty reports are clear, detailed and actionable, which allows your team to quickly address any vulnerabilities that may arise.

Tailored Bug Bounty Programs
We recognize that every project is unique. Our bug bounty programs are tailored to fit the specific needs and scope of your project, which ensures a precise and effective approach.
Our Bug Bounty Process Tailored for Your Project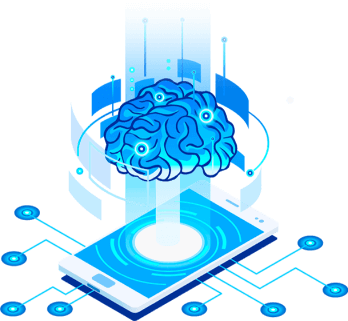 We begin by thoroughly assessing your project's unique security needs and requirements. This initial step allows us to tailor our bug bounty program to your specific scope and objectives.
Together, we define the scope of the web3 bug bounty program, specifying the areas of your project that will be tested for vulnerabilities. This step ensures that testing is focused and aligned with your security goals.
We engage our global network of security enthusiasts and experts, inviting them to participate in your bug bounty program. This diverse community brings a wealth of perspectives and expertise to the testing process.
Security professionals within our community conduct thorough testing of your project, seeking out vulnerabilities, weaknesses, and potential exploits. Their efforts are guided by the defined scope and objectives.
When a potential issue is identified, it is promptly reported to your team following our responsible disclosure principles. Our bug bounty reports are clear, detailed, and actionable. Your team validates the reported vulnerabilities.
Our bug bounty process is a dynamic and collaborative journey, designed to strengthen your project's security while encouraging community engagement. With our expertise, responsible disclosure practices and commitment to ongoing collaboration, we aim to safeguard your project's digital future.
Get in Touch with us Today
to discuss how we can assist you in ensuring the reliability and security of your smart contracts. Your success is our priority.
Frequently Asked Questions
A Web3 Bug Bounty Program is an initiative where organizations invite cybersecurity experts and ethical hackers to identify and report security vulnerabilities and bugs in their decentralized applications (dApps), blockchain networks, and associated protocols. Participants are rewarded for discovering and responsibly disclosing these issues.
Starting a Web3 Bug Bounty Program helps enhance the security of your project by leveraging the expertise of a global community of security researchers. It identifies vulnerabilities before malicious actors do and bolsters user trust. Plus, it demonstrates your commitment to security.
Bug bounty rewards are typically monetary payments made to security researchers who discover and responsibly report vulnerabilities. The amount of the reward is determined based on the severity and impact of the bug. Higher-risk vulnerabilities receive larger rewards.
No, Web3 Bug Bounty Programs cover a wide range of aspects, including smart contracts, blockchain protocols, decentralized applications (dApps), consensus algorithms, and more. The scope is often defined by the organization initiating the program.
Yes, most bug bounty programs are open to anyone with the requisite skills and knowledge in cybersecurity. However, participants are expected to adhere to the program's rules and responsible disclosure policies.
Bug bounty programs benefit the Web3 community by:
Strengthening the security of web3 projects.
Encouraging responsible disclosure of vulnerabilities.
Fostering collaboration among security experts.
Providing monetary incentives for ethical hacking.
Enhancing user trust in decentralized systems.
If you have questions about a program's scope or rules, reach out to Cryptic Ocean for clarification. Clear communication is key to successful participation.
The steps to start a bug bounty program are:
Define Clear Objectives
Identify Scope
Set Rewards
Select a Platform
Responsible Disclosure
Launch and Promote
Engage with Researchers
Iterate and Improve
Collaborate
This concise approach covers the key steps to kickstart a successful bug bounty program. Contact Cryptic Ocean for further details and clarification.
Bug bounty programs and platforms vary, and the industry acknowledges only those that meet specific criteria for validity, which include:
Public Policy: Your bug bounty policy should be accessible to the public
Inclusive Scope: The policy should permit thorough testing, encompassing the entire infrastructure.
Clear Guidelines: It must feature well-defined in-scope and out-of-scope parameters, along with transparent program rules, report statistics, reward details, and SLAs. Our experts work to ensure your bug bounty program achieves recognition and validity among users, partners, and investors.
Tailor-made Audits,
in Your Budget